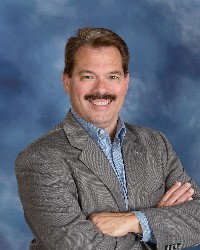 Glenn joined the Mt. Vernon staff in August 2012 as the Minister of Music and Outreach. Born in Jonesboro, GA, Glenn has served churches in Georgia, Kentucky, Florida, North Carolina and Louisiana. Glenn has a strong passion for God and leading people in worship and ministry.
A 1988 graduate of Southern Baptist Theological Seminary in Louisville, KY with a Master of Church Music. Also, a 1984 graduate of Shorter College in Rome, GA with a Bachelor of Church Music.
Glenn and his wife Jodie have three adult children: Reid, Joel, and Abigail.