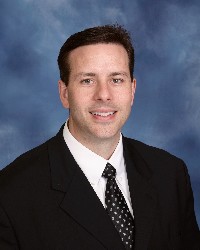 Randy became the pastor of Mt. Vernon in May 2009. He moved from First Baptist Church in Folsom, LA where he served for nine years. Born in Bogalusa, he is a native of Louisiana. He was ordained in 1999 and has a very well rounded ministry background which includes Worship, Youth, Education, and Pastoral Ministry.
Randy received a bachelors degree from Southeastern Louisiana University in Music and Voice Performance, a Master of Divinity from New Orleans Baptist Theological Seminary and he also received his Doctor of Ministry from New Orleans Baptist Theological Seminary.
Randy served our country from 1991-2001 in the National Guard and has recently re-enlisted as a Chaplain.
Randy and his wife Rebecca are the proud parents of three children: Cain, Joshua, and Alexandra (Sasha).